NEUROGRESS: The Software to Bring Thoughts into Action

Introduction
The mind is the most powerful organ of human body. It virtually controls everything we do or about to do. The mind functions seamlessly without any external support or hardware. We are the result of our brain signals. Our actions are the result of what we think. So, the brain is what everyone in the field of research and technology is interested in, to know how it performs such complex tasks so effortlessly. We are trying to mimic human brain to create technology, which can help us in a variety of tasks. Machine learning is inspired by the functions of the brain.
It is literally a project to put brains into machines. A brain which can think like humans and performs given commands. Nothing can be more exciting than knowing the thoughts and signals of a brain, which will lead us to the world of immense possibility. Scientists have been trying to develop equipment, which can read brain signals and they have been partly successful in developing a suite of products. The world where we do not have to explicitly state a task but just think of an activity and the intelligent machine will do it for us. The process of explicitly stating our aim can be reduced by developing the hardware and software for it, which reads our brain signals and provides commands to the machines or performs actions.
Currently, a variety of pseudo Neurointerfaces are available in the market, which allows basic brain signals to be interpreted. The abundance of neuro interface is a problem since they are not what they proclaim it to be. A perfect neural interface device will be boon for the person with a disability. Providing them with another life of choice, they have never imagined. Because as we know, artificial limbs have not been able to completely perform the task they were thought to be doing. We need a much-developed technology than today that can integrate our thoughts into actions.
NEUROGRESS is developing a software which creates an algorithm for reading the complex brain signals. The Neurocontrol software is powerful and based on the AI technology. The variety of applications where neuro control software will bring paramount changes are artificial limbs, Prosthetics, Robotics technology and Entertainment sector.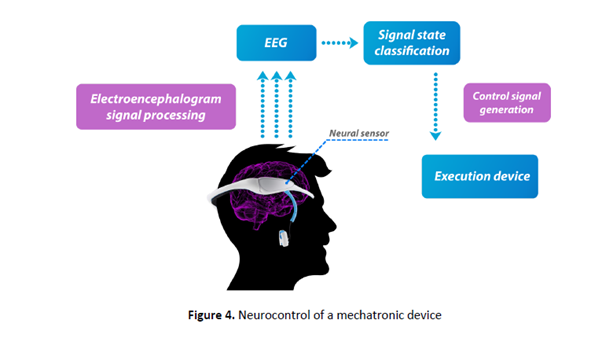 People are bound to be immensely benefitted from the power of AI which will helps us understand our thoughts better. The technology of IoT is also integrated into the software, which will allow companies to develop IoT based products in the market. They are still in process of determining, which of the blockchain technology will help them in providing security to the platform.
They have taken a mammoth project in their hands and public participation will be one of the key factors in the successful development of the platform. They have a total 100,000,000 NRG tokens of which 50 million will be used for token sale, while 50% will be used in the project development. The presale event is scheduled from 10 February 2018 to 25 to March 2018.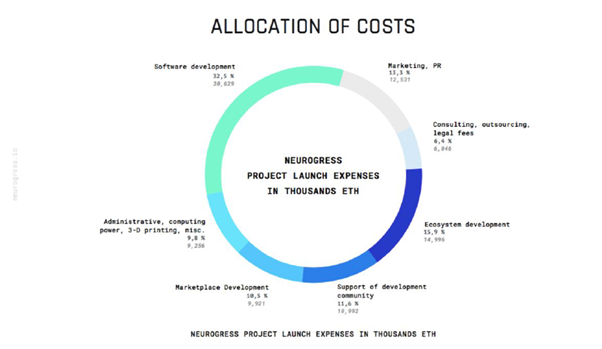 The main ICO will start from the 1st May 2018 and continue until 30th June 2018. The funds collected will be utilised in the research and development of the platform. While 15.9% of funds will be utilised in the ecosystem development, 13.3% will be used for marketing activities. The team behind the project consists of scientists, executives, business managers and Marketing experts. They are determined to bring the project to reality.
Neurotechnology is the future of humanity and the Global market is estimated to be 1 trillion dollars by 2035. Many companies have invested heavily in the neurotechnology sector. The impact on the markets such as prosthetics, Robotics and IoT is huge. All these industries are worth more than billions of dollars.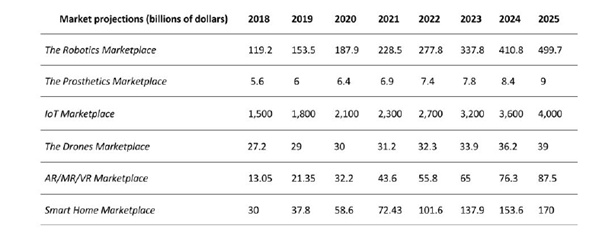 AR/VR, drones and smart home are a few of the other fields, which will be benefited from the neuro control software. A world where we do not have to speak but think and our task is done. Nothing will much more satisfying for people with disability to lead a life pure freedom. This software can be the next revolution in the field of technology.
I think they are developing the general purpose tool, which can be integrated into a variety of other products, to create a variety of applications which will make our life easier. We are yet to see how this pans out but we remain hopeful for the project, as it will have a positive impact on a lot of other industries.
Author :https://bitcointalk.org/index.php?action=profile;u=1440215